

Welcome to the documentation for the WiiPiiDo.
Warning
This documentation is still a Work-in-Progress, some critical information may still be missing.
If there is some information that you would like to be added, please fill a issue here.
What is the WiiPiiDo?
The WiiPiiDo is a compact and high-performance single-board computer.
Board Layout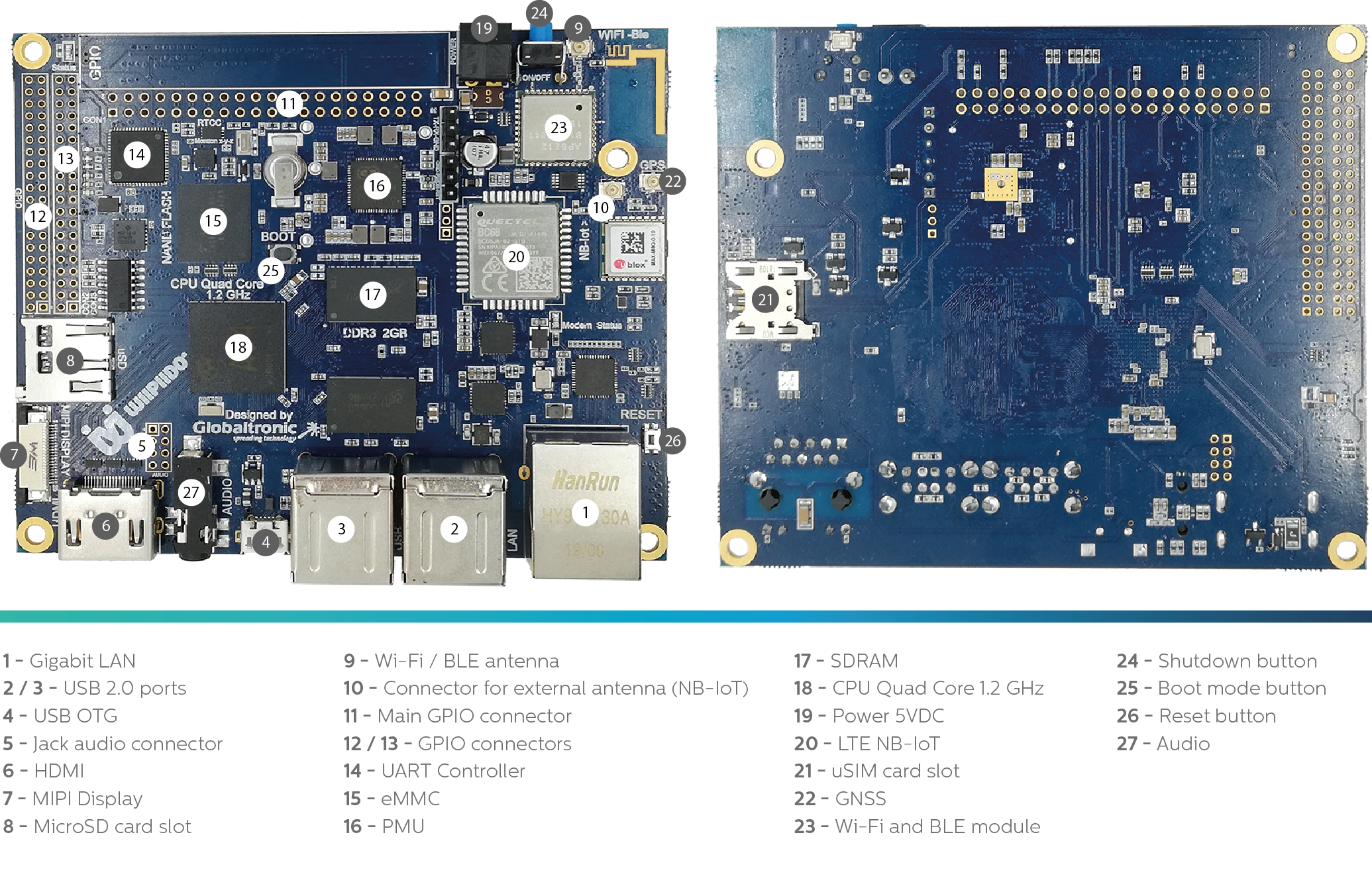 Pinout
The WiiPiiDo has 3 headers, label as 11, 12 and 13 in the board layout.
The pinout for these headers is the following:
Header
Pin out
Main Header
(RPI-Compatible)
(label 11)
Header 2
(label 12)
Header 3
(label 13)
Contact
For more information, please contact us directly by phone at (+351) 234 612 687, or send an email to geral@globaltronic.pt.
---
Last update: February 3, 2020 17:40:27